Big Memorial Weekend swing for the Malvern Bank Series

Big Memorial Weekend swing for the Malvern Bank Series
The Malvern Bank Super Late Models with two races under their belts will be making a big three day swing over Memorial Day Weekend called the Stars and Stripes Weekend. Things start off in northwest Iowa at the Rapid Speedway in Rock Rapids, Iowa on Friday, May 26 where the series will be racing for their standard purse. Kyle Berck won last year's series event at Rock Rapids.
On Saturday, May 27, the series moves to the Off Road Speedway near Norfolk. That race will feature a significantly increased purse running ten extra laps in the feature.
"We want to thank Malvern Bank and TB and Company (Todd Borgmeyer for steeping up to the plate and adding money to the purse for this year's two series races at Off Road (Norfolk)." comments Off Road Speedway Promoter Jerry Pospisil. "Both of our Malvern Bank Super Late Model shows will now pay $2,500 to win, $2,000 for second, $1,500 for third with $450 to start. We will also be starting 22 cars and they will be running 35 laps." Bill Leighton, Jr won last year's series event at Off Road.
Finally on Sunday, May 28, its off to Raceway Park just north of Sioux City for another Malvern Bank Series event featuring our standard purse. In 2015, at the series last visit to Raceway Park it was Corey Zeitner taking home the win. Going into the three day swing Jesse Sobbing and Tad Pospisil set atop the series point standings.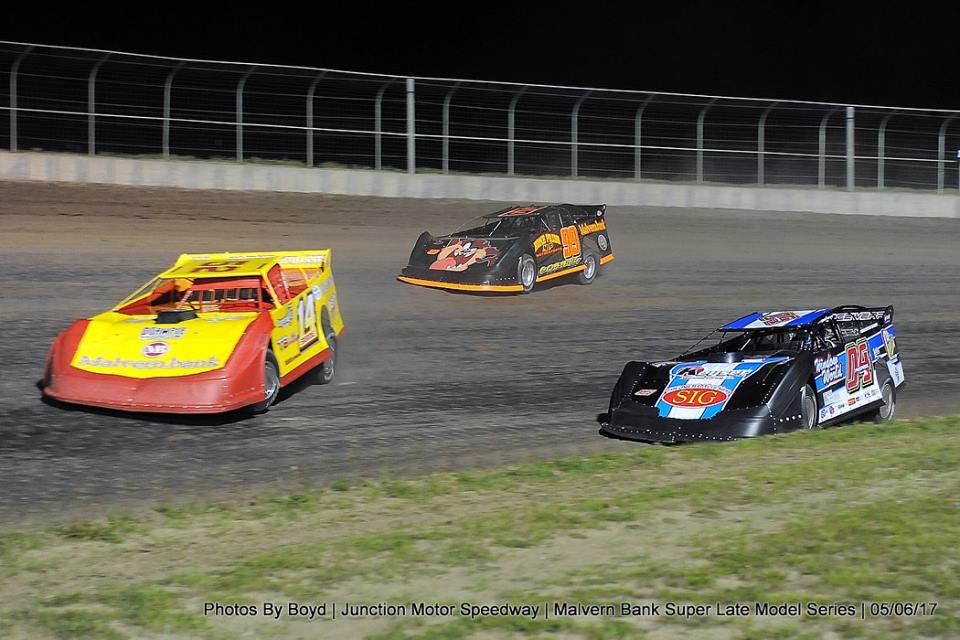 2017 series sponsors include: the Malvern Bank, Beyea Custom Headers, Dynamic Drivelines, Helmet Head Design, Home Pride Companies, Hooker Harness, Hoosier Racing Tires, Keiser Wheels, Keyser Manufacturing, Penske Shocks, Performance Bodies, Real Wheels, Roth Racing, Sardeson Racing, Speedway Motors, Swartz Xtreme Race Cars, VP Racing Fuels-Heartland, and Zeitner & Sons, Inc.